Community Wellness Transportation Program
Our Commitment
The Community Wellness Transportation Program was created as a result of the COVID-19 pandemic to assist individuals in getting to their appointments for COVID-19 testing and vaccination. The program was developed in partnership with Riverside County Public Health and was created as a free transportation resource for those who may not have access to transportation.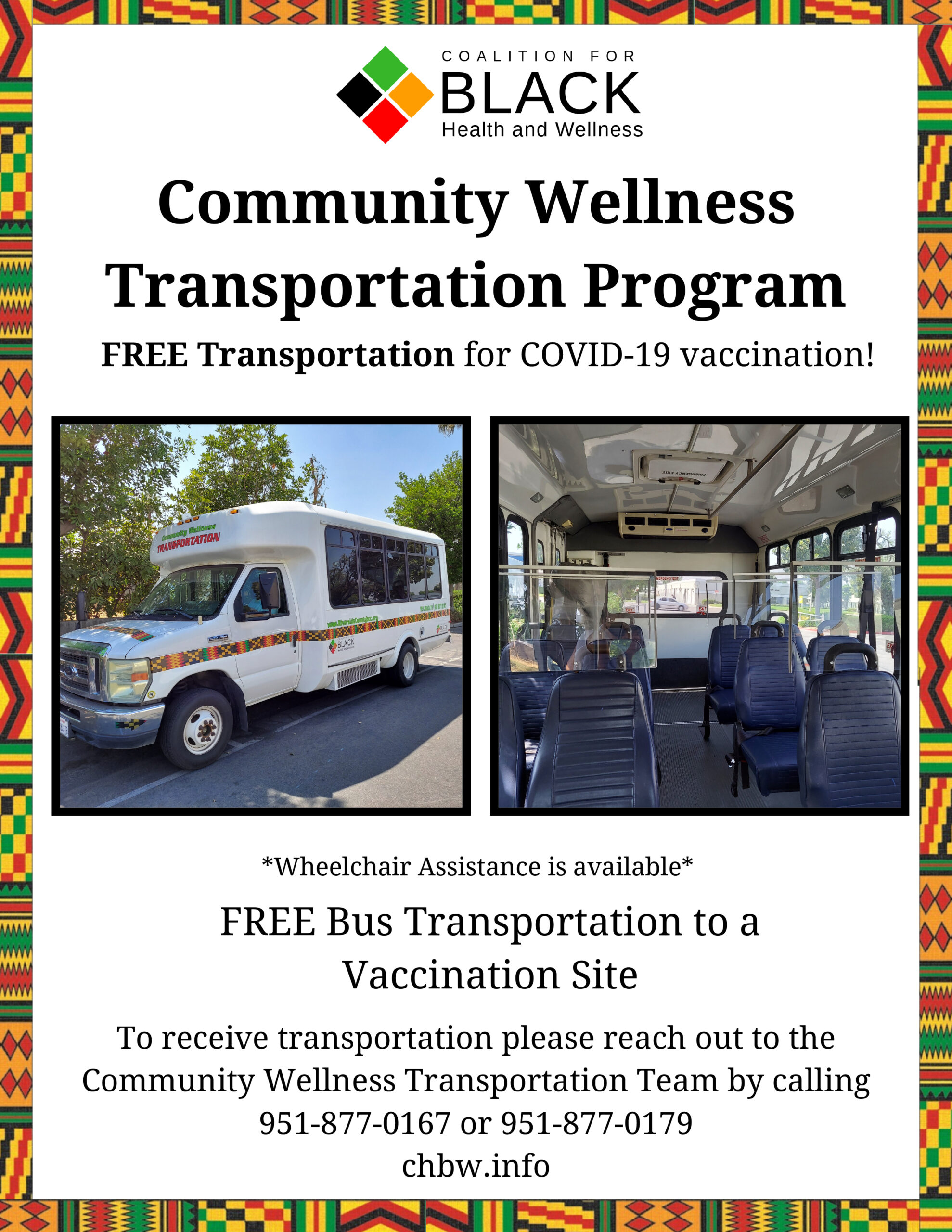 This Service is FREE!
Bus is cleaned and sanitized after and before every trip.
More Resources
For more resources click below:
Our Partners
Riverside University Health System,
ReachOut, Curative, TODEC, California Conservation Corps.